North Yorkshire Home Choice Local Authority Area Map.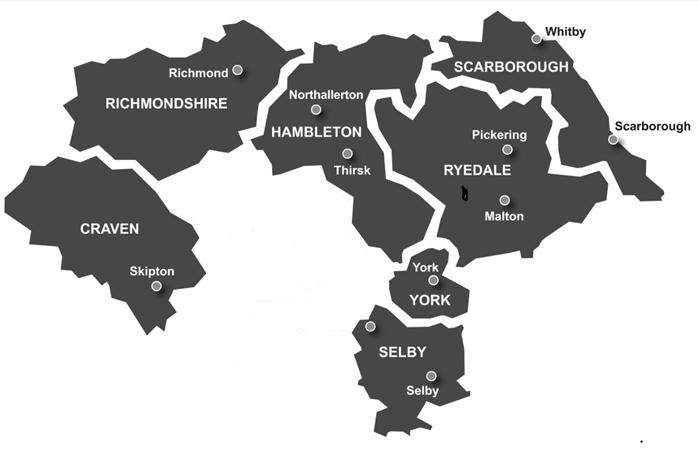 Our Local Authority Partners have provided some information to help you see what property they hold including the property type, size and location. To access this information please click on the individual local authority area below and you will re-directed to their website.
We currently have 6144 (correct at 2/04/2019) active applications on our housing register and as you can appreciate we cannot help everyone and would advise you to explore all the available housing options including, mutual exchange, housing associations and private rented accomodation.
If you have any questions about the property stock held by our Partners or want to discuss alternative housing options available please contact the local authority direct and they will be able to help.